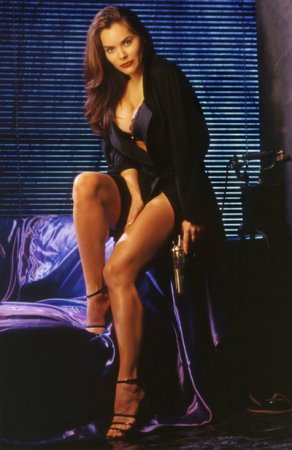 The Unspeakable (1996)
Year:

1996

Directed by:

Howard McCain

Starring:

Laurie Schwartz, Elizabeth Costello, Crofton Hardester, Conor Nolan, Gary Cooke, Maria Tecce, Lisa O'Reilly, Maire Stafford, Muireann Kelly, Carol Hunt, Carla Horan, Luke Hayden, Brendan Murray, Dean Tuckwell, Michael O'brien, John Brady, Dick Donaghue, John Mchugh, Timothy Busfield, Cyril O'Reilly, Athena Massey, David Chokachi

Genre:

Action, Thriller, Erotic

Country:

USA, Ireland

Category:

action
Also known as:
Shadow of a Scream, Criminal Pursuit
Production:
Concorde-New Horizons, Showtime Networks
Description:
When Alice Redmond is required to go deep undercover in an effort to trap number one suspect Darren Metlick, she gets very close to the edge. Her superiors push her past the point of no return because they need additional evidence to make their case air tight. Alice is having an affair with a fellow officer Don Holroyd and his sexual appetite closely resembles that of the hacker, so she has some experience in the dark side.
Duration:
01:28:24
Language:
English
Quality:
VHSRip
Format:
AVI
Video:
Xvid 640x480 23.976fps 2360kbps
Audio:
  MP3 48000Hz stereo 128kbps
Size:
1,54 GB