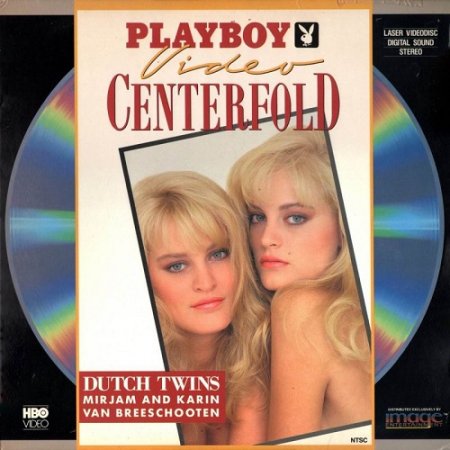 Playboy Video Centerfold: Dutch Twins: Van Breeschooten Twins (1989)
Year:

1989

Directed by:

David Kellogg

Starring:

Mirjam Van Breeschooten, Karin Van Breeschooten, Jayne Mansfield

Genre:

Documentary, Erotic

Country:

USA

Category:

documentary
Description:
Double your fun with a Dutch treat on the first "Video Centerfold" to star a set of gorgeous identical twins.
Filmed on location throughout Holland, it's an intimate look at the lives and loves of mirror image blondes Karin and Mirjam Van Breeschooten.
They shared the spotlight as Playboy Magazine Playmates.  Now, their charms come alive for you in exciting, exotic settings from the Netherlands' fabled windmills and canals to sensuous nude scenes in an authentic 12th century castle.
On their own, Karin and Mirjam are as delicate and fresh as their homeland's legendary tulips.  Together... they're a red-hot team whose sensuous scenes will knock your wooden shoes off!
Playmate Update:
1955... On of the biggest stars of the "Blonde Bombshell" era, Jayne Mansfield was a sensational Playboy Playmate on her way to winning motion picture fame.  See what made her the most shocking superstar of her time.
Duration:
00:45:58
Language:
English
Quality:
LDRip
Format:
AVI
Video:
Xvid 768x576 29fps 2065kbps
Audio:
MP3 48000Hz stereo 128kbps
Size:
727 MB