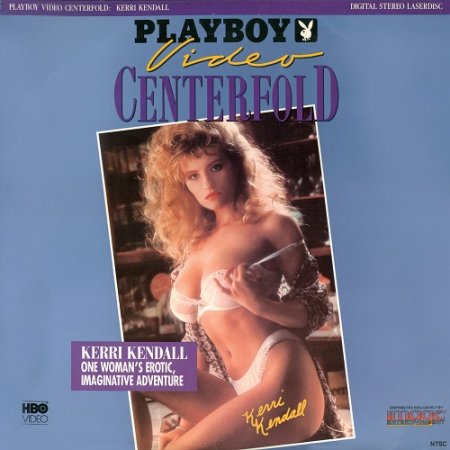 Playboy Video Centerfold: Kerri Kendall (1990)
Year:

1990

Directed by:

Michael Bay

Starring:

Kerri Kendall, Connie Brighton, Barbara Edwards, Kim Evenson, Venice Kong

Genre:

Documentary, Erotic

Country:

USA

Category:

documentary
Also known as:
Playboy: Kerri Kendall - September 1990 Video CenterfoldDescription:
Kerri's a curvaceous Californian captured on her exclusive Playboy video in a provocative '90s style that will rivet you to the screen.  She's a lone adventurer on a fantastic voyage through her own sensuous fantasies, and you'll travel alongside her from a desert oasis rendezvous to a spectacular waterfall pool, a strobe-lit studio, a "magical" bedroom and more.
From startling encounters with macho men in a blistering wasteland heat wave to the "champagne rain" that cools her erotic fever, Kerri moves from scene to sizzling scene propelled by unseen forces through her own personal sensuous mirage.  It's a surreal centerfold with exciting nude scenes backed by an extraordinary musical track that puts you in the midst of the excitement.
September Memories:
Playboy celebrates September with a tantalizing look at some of your favorite Miss Septembers of the '80s.  You'll enjoy these revealing vignettes starring Connie Brighton, Barbara Edwards, Kim Evenson, Venice Kong, Rebekka Armstrong and Laura Richmond.
Duration:
00:32:47
Language:
English
Quality:
LDRip
Format:
MP4
Size:
619 MB