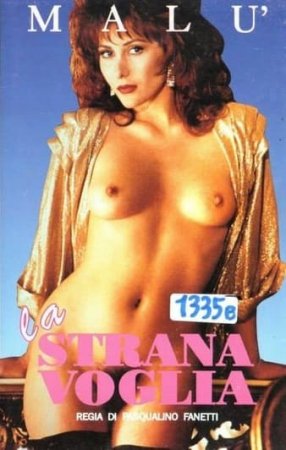 La strana voglia (1991)
Year:

1991

Directed by:

Pasquale Fanetti

Starring:

Malù, Ángeles López Barea, Giancarlo Teodori

Genre:

Drama, Erotic

Country:

Italy

Category:

drama
Also Known As:
Scent of Passion 
Description:
Jeff is a young, successful choreographer at the peak of his career. He demands total perfection from his pupils and lover Celeste. Frustrated with Celeste's imperfections, Jeff turns to the streets to find his fantasy. This he finds in Violette, a young and insecure woman. Jeff takes her to his hideaway and dedicates his time to teaching her the art of pleasure. With a devouring passion she soon developes a consuming desire to please.
Now transformed into a glowing vision of sensuality, it's time for Jeff to introduce her to his circle of friends. Violette becomes the desire of all, including his ex-lover Celeste.
As both women are drawn into a passionate affair Jeff is forced into a bizarre love triangle that most people only dream of.. The tables were turned, the passion flows into a burning desire.
Duration:
01:24:10
Language:
Italian, English 
Quality:
DVDRip
Format:
MP4
Size:
925 MB 
DOWNLOAD