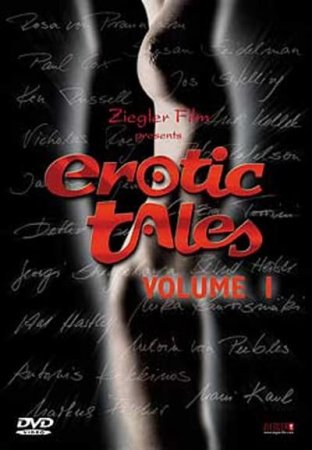 Erotic Tales, Volume I (1994)
Year:

1994

Directed by:

Susan Seidelman, Mani Kaul, Ken Russell

Starring:

Mira Sorvino, Anu Agrawal, Ken Russell

Genre:

Comedy, Drama, Erotic

Country:

Germany | USA

Category:

drama
Description:
The Dutch Master:
Teresa is not like her female colleagues. She cannot enjoy that kind of simple minded pleasure like watching males stripping. There is that Dutch painting in the museum she is fascinated of. Over and over she sits in front of it just staring at the young Dutch guy on it. One day the scenery on the painting becomes alive...
The Cloud Door:
A very clever parrot lives in a Hindu palace, surrounded by many beautiful girls, but the parrot escapes, and is trapped far from the palace. One day, when its new owner is sleeping, the bird convinces a young boy to open the cage door. In return, it shows the boy a secret passage to get into the palace.
De wachtkamer:
A large train station, it might be anywhere in a big city. Waiting passengers, some are curiously observing each other, some are too much involved with their own petty problems to pay attention to anything else. Our man, self- assured, practically undresses some of the woman present with his eyes, at least as long as his wife is absent, trying to get them some coffee. A beauty in blue returns his challenging looks, he can hardly believe it's true. Obviously, it is his lucky day today. By the time his wife returns our man has experienced some astonishing things under the watchful eyes of the fellow passengers. And most probably he will be much more reserved next time he sees a beautiful blonde.
Duration:
01:19:12
Language:
Russian, English
Quality:
DVDRip
Format:
MP4
Size:
2,46 GB