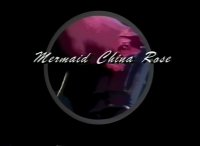 Mermaid of China Rose (1993)
Year:

1993

Directed by:

Perry Tong

Starring:

Phillip Lord, Ling Ly, Stephanie Ross, Joey Dean, Woody Barnes, Asia, Lucas Rising, Ttenned Slicer, Crackers Wiggins, King Benito

Genre:

Erotic

Country:

USA

Category:

erotic
Production:
Third Coast Productions & Bennett Marine Video, Inc.
Description:
An adventure full of seduction and betrayal.
Mermaids have an irresistible attraction to exotic beaches and sexy adventures! Beautiful Ling Li finds easy money and dangerous men her aphrodisiac - until she meets her match in Rena, the seductive industrial spy.
Appearing once again in this web of deceit is the loathsome Dirtbag Smith and his sidekick Crackers' Wiggins (from Mermaids Quest for the King of the Nile). Their target - Rita Lamont, America's most popular radio DJ. Rita controls a secret new CD process owned by the gorgeous blond Mary Ann Racee. It's worth millions even if the cost is seduction and betrayal.
Follow Mary Ann to the powdery white beaches of Mexico, down dark streets of mystery. Seduction comes in all forms. As usual, these Mermaids can't stay away from water and sexy adventures.
Duration:
01:15:00
Language:
English
Quality:
VHSRip
Format:
MKV
Video:
MPEG4 Video (H264) 656x480 29.97fps 1693kbps
Audio:
AAC 48000Hz stereo
Size:
908 MB