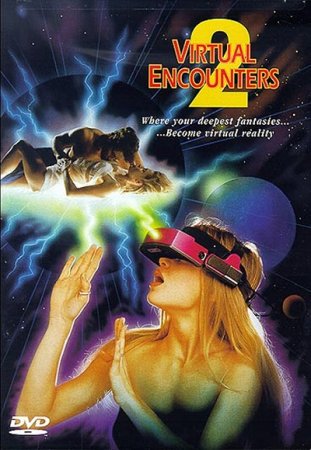 Virtual Encounters 2 (1998)
Year:

1998

Directed by:

Cybil Richards

Starring:

Ethan Hunt, John Roberts, Brandy Davis

Genre:

Sci-Fi, Erotic

Country:

USA

Category:

erotic
Production:
Twilight Movies, Surrender Cinema
Description:
Where your deepest FANTASIES...become virtual REALITY!
At Midvale College, the student body has discovered a new world of pleasure. Virtual Encounters is the hottest new hangout on campus, offering hungry young minds erotic cyber-adventures so real, sensation enters a new dimension.
Experience young love in the old west, and an exciting back alley rendezvous with some sexy bikers and other steamy scenarios that are guaranteed to give the students at Midvale a real education. Virtual Encounters 2...where anyone can create the partner of their dreams.
Duration:
01:23:18
Language:
English
Quality:
DVD
Format:
DVD Video
Video:
NTSC MPEG2 Video 720x480 (4:3) 29.97fps 5648kbps
Audio:
Dolby AC3 48000Hz stereo 192kbps
Size:
3,86 GB