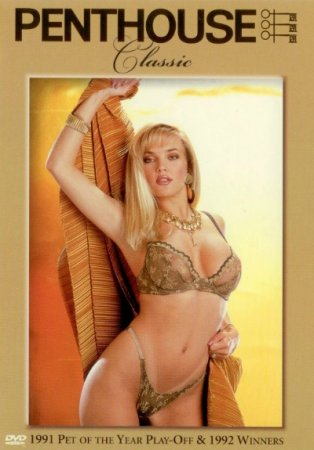 Penthouse: Pet Of The Year Play-Off 1991 & 1992 Winners (1991 / 1992)
Year:

1991, 1992

Directed by:

Paul Nevitt

Starring:

Lynn Johnson, Amy Lynn, Brandy Ledford, Amy Lynn Baxter

Genre:

Softcore

Country:

USA

Category:

erotic
Description:
Pet Of The Year Play-Off 1991: 
Which of these magnificent photographs in the magazine spread Penthouses, you would choose as a Pet Year? As the competition - it is hot, perhaps you should throw really close look. Then look snova.I again. Smakov erotic appeal Jisel ... dropped out of sight, private secret mysterious Lynn ... observe unpredictable Amy in her most rebellious. Catch them all in their most playful whims ... and the best moments. Who will be the Year of our pets? We defy
You decide if you can. These ladies will do about anything, to win your vote.
Pet Of The Year 1992 Winners:
Judge for yourself what it takes to be a Penthouse Pet of the Year, as Brandy takes us into her private world of sultry fantasies and revealing secrets. She's erotic and unabashed...the ultimate Penthouse Centerfold. And if that's not enough to get your pulse racing, we've added another long and loving look at runner-up Amy Lynn at their sexiest best. She's unpredictable and every inch a winner.
Duration:
00:53:13 + 00:37:19
Language:
English
Quality:
DVD
Format:
DVD-Video    
Video:
NTSC MPEG2 Video 720x480 (4:3) 29.97fps 5873kbps 
Audio:
Dolby AC3 48000Hz stereo 224kbps
Size:
3,84 GB