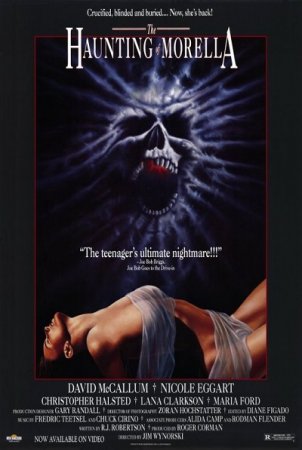 The Haunting of Morella (1990)
Year:

1990

Directed by:

Jim Wynorski

Starring:

David McCallum, Nicole Eggert, Christopher Halsted, Lana Clarkson, Maria Ford, Jonathan Farwell

Genre:

Horror, Romance, Thriller, Erotic

Country:

USA

Category:

horror
Production:
Concorde-New Horizons
Starring:
David McCallum, Nicole Eggert, Christopher Halsted, Lana Clarkson, Maria Ford, Jonathan Farwell
Description:
A witch is put to death in Colonial America, leaving her husband and infant daughter behind. Seventeen years later, the daughter has grown up and stands to inherit money set up by her mother's family. Now that the stage is set, the mother wants to return to life by taking over her daughter's body.
Duration:
01:22:01
Language:
English + Commentary
Quality:
DVD
Format:
DVD-Video
Video:
NTSC MPEG2 Video 720x480 (4:3) 6724kbps
Audio:
Dolby AC3 48000Hz stereo 192kbps
Size:
4,10 GB