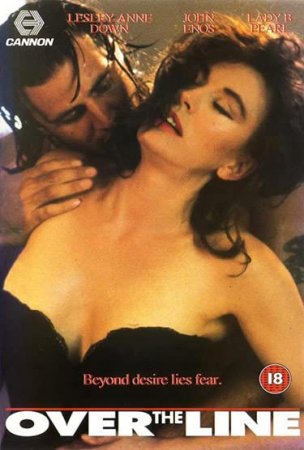 Over the Line (1992)
Year:

1992

Directed by:

Ovidio G. Assonitis, Robert Barrett

Starring:

Tomas Arana, Lesley-Anne Down, Clyde J. Barrett, Della Berlanga, Lacey Beverly, Larry Cashion, Michael Cavaleri, Kenneth Danziger, John Enos III, Marc Fiorini, Chris Hyde, David Ianello, Don Kruizinga

Genre:

Erotic Thriller, Drama

Country:

USA

Category:

thriller
Also known as:
Out of Control
Description:
She was his lover. Will she aslo be his victim?
"Don't get involved," Elaine Patterson is told. "Keep a distance." But the new instructor of a literary program at a Texas penitentiary for men draws too close to the flame. She goes too far too fast, and soon there are consequences. The romantic fling she shares, then ends, comes back with a vengeance when her jilted lover murders his way out of the pen. His next stop: Elaine's house.
Love's passions spiral into a deadly cat-and-mouse spree of psychological and physical terror in the edgy suspense thriller Over the Line. Lesley-Anne Down (Upstairs Downstairs, North and South) portrays Elaine, whose well-being is shattered by a vengeful ex-lover. No lock can safeguard her, no change of address can conceal Elaine from the determined stalker. She can run but she cannot hide. She's destined for a dramatic showdown.
Duration:
01:48:37
Language:
English
Quality:
VHSRip
Format:
MP4
Video:
MPEG4 Video (H264) 624x464 23.976fps 1212kbps
Audio:
AAC 48000Hz stereo 195kbps
Size:
1,07 GB