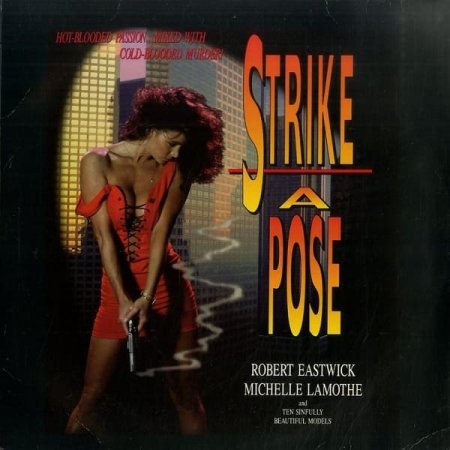 Strike a Pose (1993)
Year:

1993

Directed by:

Dean Hamilton

Starring:

Robert Eastwick, Michele Brin, Margie Peterson, Leslie Ryan

Genre:

Thriller, Erotic

Country:

USA

Category:

thriller
Also Known As:
Lethal Obsession / Dark Secret
Description:
When Police Officer Nick Carter (Robert Eastwick) is inadvertently thrust into the heart of a brutal armed robbery, he is forced to take action, killing one of the assailants, a beautiful young girl.
"STRIKE A POSE"
is a super-charged, erotic thriller. It's a rollercoaster ride of incredible sex and beauty set amid the glamour and sensuality of the underground lesbian fashion scene.
Duration:
01:26:21
Language:
English
Quality:
LDRip
Format:
MP4
Size:
1,28 GB