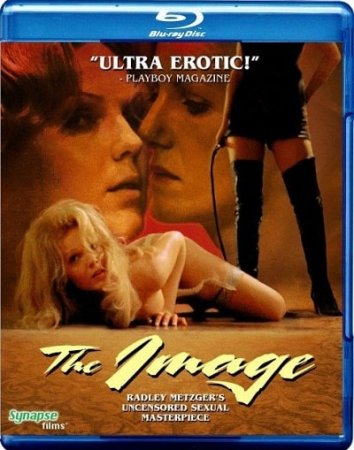 The Image (1975)
Year:

1975

Directed by:

Henry Paris (as Radley Metzger)

Starring:

Estelle McNalley, Marilyn Roberts, Rebecca Brooke, Michelle Vence, Nicole Rochambeau, Valerie Marron, Carl Parker

Genre:

Adult, Drama

Country:

USA

Category:

adult
Also Known As:
Punishment of Anne, L'esclave du plaisir, L'image, The Mistress and the Slave
Description:
Based on the novel by "Jean De Berg" (the non de plume of Catherine Robbe-Grillet), the story is very much what you might expect from this genre. Going back to Pauline Raege's The Story of O and even further back to Laclos's Les Liaisons dangereuses, these stories present a voyeuristic tour of the world of the decadent rich and their very private and often perverse games involving power and sex.
The Image deals with power and sex united though sadomasochism. When Jean (Carl Parker) first sees Anne (Mary Mendum) at a typically lavish party in Paris, he is immediately drawn to her. She seems to be private and yet on display at the same time. It turns out that she is the sexual slave of Jean's old friend, Claire (Marilyn Roberts) and soon Jean finds himself being drawn to their secret world like a moth to the flame. As par the course, Claire's complex motivations and desires become harder and harder to feed and she begins to escalate the sadism to inhuman levels which are all the more shocking due to Anne's willingness to play along.
Duration:
01:32:15
Language:
English
Quality:
BDRip 1080p
Format:
MP4
Video:
MPEG4 Video (H264) 1920x1080 23.98fps 4749kbps
Audio:
AAC 48000Hz stereo 187kbps 
Size:
3,18 GB