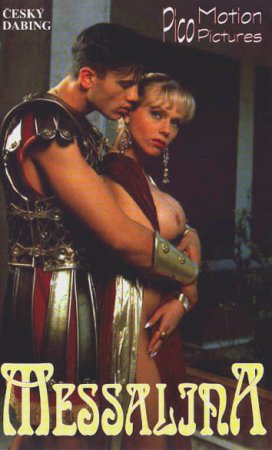 Messalina (1996)
Year:

1996

Directed by:

Joe D'Amato

Starring:

Jessica Gabriel, Kelly Trump, Jennifer Loca, Nicolette, Olivia del Rio, Ursula Moore, Valeria Johnson, Backey Jakic, Boris Bianco, Eros Cristaldi, Hakan, Roberto Malone, Silvio Evangelista, Mephisto

Genre:

Feature, Classic, Drama, History

Country:

Italy

Category:

adult
Also Known As:
Messalina: The Virgin Empress / Mesalina la emperatriz virgen Venezuela
Description:
It's the year 43 AD. Claudius reignes the Roman Empire, with Messalina,his attractive wife as Empress at his side. Messalina is a nymphomaniac, sex-obsessed woman who mercilessly exploits the domination of her husband to satisfy her unsatibly lust. Actively supported by Agrippina, Messalina turns the Roman court into a squalor of vices and perversions.
One day, however, the emperor finds out whats going on behind his back.
His revenge is cruel!
Duration:
01:33:14
Language:
English
Subtitles:
Dutch
Quality:
DVD Remux
Format:
MKV
Size:
3,38 GB
DOWNLOAD