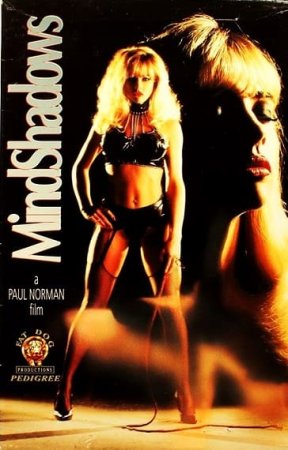 Mindshadows (1993)
Year:

1993

Directed by:

Paul Norman

Starring:

Shayla LaVeaux, Debi Diamond, Alicia Rio, Alex Jordan, Nikki Shane, Alexis Pain

Genre:

Feature, Classic

Country:

USA

Category:

adult
Description:
In the deepest darkest corners of your mind lurks the erotic fantasies you wouldn't dare tell. Only in the dead of
night when all is still can those fantasies arise. As Shayna lays her head down to sleep, her dreams take over.,. those
secret tales hidden in the deepest canyons, the blackest of crevises.. only here can she find the satisfaction she seeks
A food orgy. A dentist's chair. A love chair. An alley where Shayla takes on four men, anally. Paul Norman has
created another erotic masterpiece with the energetic performances of this cast, notably Shayla in her first anal role
and the incredible feats of Debi Diamond and Alicia Rio.
Country:
USA
Duration:
01:16:14
Language:
English
Quality:
LDRip
Format:
MP4
Size:
1,43 GB