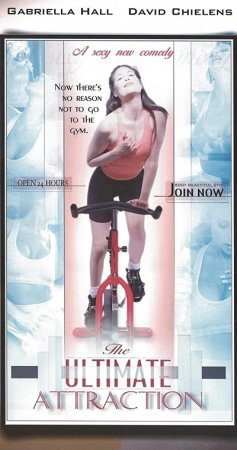 The Ultimate Attraction (1997)
Year:

1997

Directed by:

Rolfe Kanefsky (as Rafael Glenn)

Starring:

Gabriella Hall, David Chielens, Robert Donavan, Jacqueline Lovell, Rick Jordan, Nina Leichtling, Kiva Kiva, Melodi Clark, Taylor St. Clair, Jennifer Burton, Matt O'Reilly, Heather James, Bo Zena, Roger Woodland, Dominic Tateo

Genre:

Comedy, Fantasy, Erotic

Country:

USA

Category:

comedy
Also Known As:
Click 1: The Ultimate Attraction, The Body Beautiful
Production:
Alain Siritzky Productions
Description:
In this lighthearted erotic comedy, business has not been good at The Body Beautiful, a health club in Los Angeles, and William (Robert Donavan), the owner, is starting to wonder how long he can stay in business. However, two employees at the gym, Linda (Gabriella Hall) and Ben (David Chielens), make a discovery that could put the Body Beautiful back in business. Linda and Ben have found a device called "the Ultimate Attraction" -- point it and click it, and the person you've aimed the machine at is immediately overcome with lust. Word quickly spreads around town that the Body Beautiful is the place to go for singles looking for love (or something close to it), leading to all manner of sexy shenanigans.
Duration:
01:27:48
Language:
Russian, English
Quality:
DVD
Format:
MPEG
Size:
4,07 GB