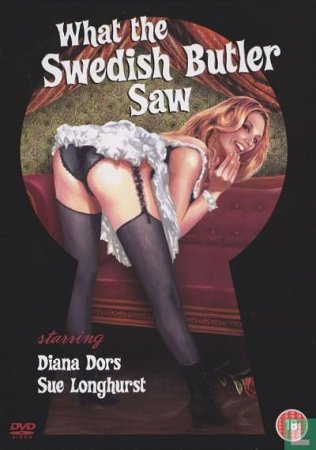 What the Swedish Butler Saw (1975)
Year:

1975

Directed by:

Vernon P. Becker

Starring:

Ole Soltoft, Diana Dors, Sue Longhurst, Charlie Elvegard, Malou Cartwright, Martin Ljung, Gothe Grefbo, Steven Lund, Larry Leonard, Per-Axel Arosenius, Julie Bernby, Borje Mellvig, Nils Eklund, Barbro Hiort af Ornas, Egil Holmsen

Genre:

Comedy, Erotic

Country:

Sweden | USA

Category:

comedy
Also Known As:
Champagnegalopp / The Groove Room
Description:
A Victorian aristocrat buys a former madhouse and converts it into a love nest. He intends to seduce Alice, the object of his desire, but is unaware that Jack the Ripper lives in the secret passages lining the building. After receiving the help of a brothel madame (Diana Dors) he tries to seduce Alice (Sue Longhurst) with hypnotism, aphrodisiacs and various seduction devices. All his efforts though end in hilarious disaster as this saucy 1970's romp unfolds.
Eventually Jack gets more than he bargained for as Alice turns the tables on him and reveals the true hot blooded woman under her prim exterior.
Country:
Sweden | USA
Duration:
01:22:18
Language:
English
Quality:
HD 720p
Format:
MP4
Size:
1,51 GB
DOWNLOAD