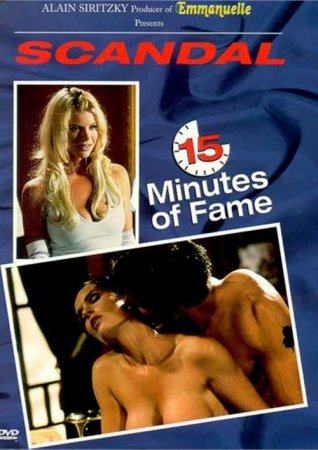 Scandal: 15 Minutes of Fame (2001)
Year:

2001

Directed by:

Jill Hayworth

Starring:

Regina Russell Banali, Shauna O'Brien, Kira Reed Lorsch

Genre:

Crime, Erotica

Country:

USA

Category:

crime
Also known as:
Scandal: Sweet Revenge, Schneller Sex - Kurzer Ruhm
Production:
Alain Siritzky Productions
Description:
Amanda is an actress looking to make it big in Hollywood, Tracy is a reporter looking for a story that will make her famous and Lisa is a lawyer who desperately wants her own practice. To make their dreams come true, the three devise a dirty plan to target a senator for a little unbridled passion...and a sexual harassment lawsuit. With Amanda's seductive acting skills, Tracy's hot photographic evidence and Amanda's cutthroat legal expertise, their manipulative scheme is a success!
Three naughty women with a lot of naked ambition get exactly what they want...wealth, fame, power and a lot of wild, steamy nights with each other's boyfriends. Will this trio's friendship survive their new sordid world of scandal, sex and money? Get ready for the hottest 15 Minutes Of Fame that will make your pulse race and your heart throb and might even motivate you to make your own carnal desires and hidden ambitions an erotic reality!
Duration:
01:32:28
Language:
Russian, English
Subtitles:
Russian, English
Quality:
DVD
Format:
DVD Video
Video:
PAL MPEG2 Video 720x576 (4:3) 5792kbps
Audio:
Dolby AC3 48000Hz 6ch 448kbps
Audio:
Dolby AC3 48000Hz stereo 224kbps
Size:
3,84 GB