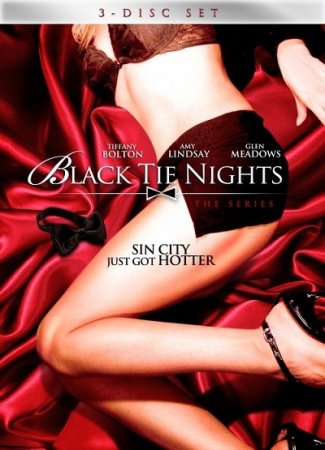 Black Tie Nights (Full Season 1 / 2004)
Year:

2004

Directed by:

-

Starring:

Glen Meadows, Beverly Lynne, Tiffany Hendra....

Genre:

Erotic, Drama, Romance

Country:

USA

Category:

series
Also known as:
Black Tie Nights Erotica, Hollywood Sexcapades 
Production:
Black Tie Films, POV Pictures
Description:
Two friends Cooper Snow and Olivia Hartley start a dating service called Black Tie Nights. After two years, Olivia is still mourning the death of her husband. The man crazy writer, Cooper is determined to get her through it. Needing a little help in the office, they hire Ryan Lundy a former disgruntled client. The trio end up creating a vibrant business. In season two, Olivia and Cooper hand the business completely over to Ryan and move to Europe. Over-run with calls, Ryan enlists the help of former client Candi Hicks. The two continue to run the dating service. As the business thrives, Ryan and Candi get closer.
Duration: 
13 x 00:30:00
Language: 
English
Quality:
SATRip
Format: 
MP4
Video: 
MPEG4 Video 640x480 23.976fps ~ 1500kbps
Audio:
MP3 48000Hz stereo 128kbps
Size:
310 - 410 MB