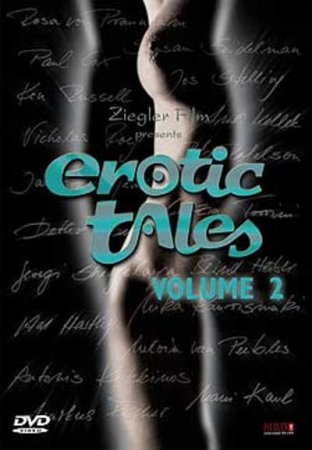 Erotic Tales, Volume II (1995)
Year:

1995

Directed by:

Bob Rafelson, Ken Russell, Paul Cox

Starring:

Arliss Howard, Cynda Williams, Claudia Karvan, Barry Otto, Gosia Dobrowolska, Hetty Baynes, Simon Shepherd

Genre:

Comedy, Drama, Erotic

Country:

USA

Category:

drama
Description:
Wet:
A plush bath showroom hasn't made a sale all week and the manager, Bruce, is desperate to boost business. At closing time, Davida, a beautiful girl, enters and wants to 'try out' a bathtub before buying. This is out of the ordinary but it's after hours, and the tub may be big enough for two.
The Insatiable Mrs. Kirsch:
A writer taking a rest in a country hotel is obsessed with a strange woman in the same hotel. The woman seems to observe him in provocative ways, but he does not dare to approach her. One day he follows her to her room and listens to strange "erotic" sounds from inside, and begins to have erotic thoughts.
Touch Me:
Christine poses nude for Sarah's art class. The pair decides on a weekend away and their relationship becomes more intimate.
Duration:
01:14:54
Language:
Russian, English
Quality:
DVDRip
Format:
MP4
Size:
2,32 GB