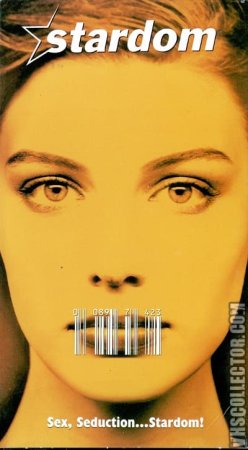 Stardom (2000)
Year:

2000

Directed by:

Denys Arcand

Starring:

Jessica Pare, Victoria Snow, Jessica Mackenzie, Macha Grenon, Joanne Vannicola, Charles Berling, Sophie Lorain, Dan Aykroyd

Genre:

Drama, Comedy, Erotic

Country:

France | Canada

Category:

drama
Description:
Dan Aykroyd (Pearl Harbor), Thomas Gibson (Eyes Wide Shut) and sexy super model Jessica Paré take you into the seductive world of super models in this hot-blooded story from Denys Arcand (Love and Human Remains).
Tina (Jessica Paré), a naive tomboy, gets plucked from hockey-playing obscurity to become the super model of the media-mad world. Tina's rise and fall from stardom is captured by the paparazzi that hound her day and night, and is aided by her sleazy manager (Thomas Gibson). Along the way she has no qualms about using and discarding a series of older men, including a married restaurateur (Dan Aykroyd) and a ruthless Canadian ambassador (Frank Langella). Each guided step in her career ups the ante as she begins to cash in on her fame, but one day fate gives Tina a reality check and she finds herself asking one burning question: is it possible to be beautiful, rich, famous and happy, too?
Stardom puts the spotlight on fame and exposes everything you always wanted to know about the glamorous stars we admire.
Duration:
01:42:28
Language:
English, French
Quality:
DVDRip
Format:
MP4
Size:
1,57 GB
DOWNLOAD