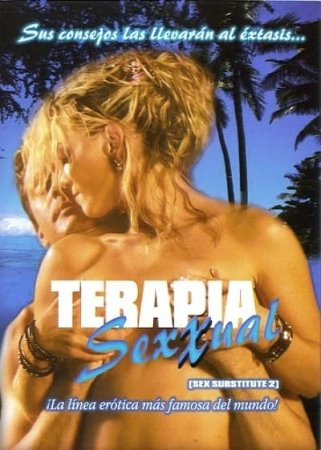 The Sex Substitute 2 (2003)
Year:

2003

Directed by:

R.J. Thomas

Starring:

Sebastien Guy, Ander Page, Tylo Taylor, Angela Nicholas, Jacy Andrews

Genre:

Comedy, Drama, Softcore

Country:

USA

Category:

erotic
Also Known As:
Body and Soul 2 / Discoveries / Terapia Sexual
Production:
Indigo Entertainment
Description:
A wannabe screenwriter makes ends meet by housesitting, which not only brings in a few bucks but also saves him the cost of having to maintain a place of his own. When one of the homeowners returns early and finds the housesitter entertaining a girlfriend, he's out of a job with no place to stay. He crashes at the house of an actor friend, and is lucky enough to land a gig the next day at a failing bed and breakfast while the owner takes a business trip.
Complications arise when a magazine misprint causes the B&B's address and phone number to be given at the end of an article praising a local sex spa. When customers start arriving in droves demanding sexually-oriented services, the housesitter feels duty-bound to service them, but his growing affection for the owner's sister and the immense number of guests causes him to bring in reinforcements in the person of his actor friend.
Duration:
00:41:28
Language:
English
Quality:
DVDRip
Format:
MP4
Size:
1,10 GB