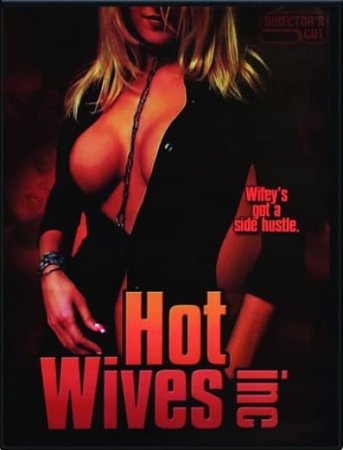 Hot Wives, Inc. (2021)
Year:

2021

Directed by:

Francis Locke

Starring:

Beverly Lynne, Dawn Arellano, Dru Berrymore, Nina Tyler Holland, Zana Cochran, Symone Pryce

Genre:

Softcore

Country:

USA

Category:

erotic
Production:
Surrender Cinema
Description:
WIFEY'S GOT A SIDE HUSTLE.
Buttoned down literary agent Amanda Keates (Beverly Lynne) likes to watch it, and her best friend Heather (Dawn Arellano) likes to do it. So it should come as no surprise when these erotic entrepreneurs launch their own sexy start-up. Enlisting the aid of friends with benefits, these titillating technocrats take the internet by storm. But what happens when love and marriage enter the mix? Will their husbands share their passion, on camera and off?
And when their online show begins to dominate their personal lives, will these electronic exhibitionists abandon their amorous ambitions or will they lay it all on the line for the voyeurs of the video age?
Note:
Not an original film. The film uses archive footage from earlier Surrender Cinema / Torchlight Entertainment films.
Duration:
01:41:06
Language:
English
Quality:
DVDRip
Format:
MP4
Size:
1,53 GB
DOWNLOAD