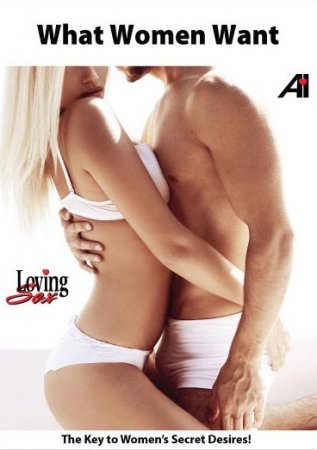 What Women Want (2004)
Year:

2004

Directed by:

n / a

Starring:

Dr. Lonnie Barbach, Real Couples

Genre:

Documentary, Reality, Sex Education

Country:

USA

Category:

instructional
Production:
Alexander Institute, LovingSex
Description:
The Key to Women's Secret Desires!
Sexually experienced women reveal what's attractive in a man and what they really want in their sex life. Real life couples explicitly show how to fulfill a woman's most intimate desires. Discover new levels of romance while eliciting deeper emotion through proven sexual techniques. Learn how to pamper and nurture her, how to enjoy letting her take control, and how to mutually stimulate each other's body and soul.
*What's really attractive in a man
*How to get what you want
*Techniques that work every time
*Sex in public places
*How to give her great orgasms
Duration:
00:53:38
Language:
English, Spanish, German, French
Subtitles:
English, Dutch
Quality:
DVD Remux
Format:
MKV
Video:
MPEG2 Video 720x480 (4:3) 29.97fps 6462kbps
Audio:
Dolby AC3 48000Hz stereo 448kbps - English
Audio:
Dolby AC3 48000Hz stereo 448kbps - Spanish
Audio:
Dolby AC3 48000Hz stereo 448kbps - German
Audio:
Dolby AC3 48000Hz stereo 192kbps - French
Size:
2,42 GB
DOWNLOAD