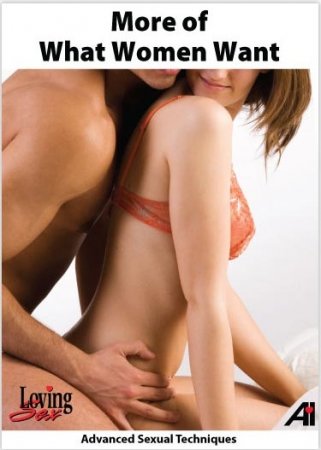 More Of What Women Want (2004)
Year:

2004

Directed by:

n / a

Starring:

Dr. Lonnie Barbach, Real Couples

Genre:

Documentary, Reality, Sex Education

Country:

USA

Category:

instructional
Production:
Alexander Institute, LovingSex
Description:
Advanced Sexual Techniques
Women describe their sexual likes and dislikes, how they want to be touched, and what is most important to them in bed and beyond. Discover the steps to being a great lover that will keep her satisfied every time. Sexy real life couples explicitly demonstrate G-spot stimulation and female ejaculation, oral sex, role-playing and fulfilling secret sexual fantasies about threesomes.
*What's really attractive in a man
*Food orgy in the kitchen
*Submission techniques in bed
*G-Spot and female ejaculation
*Adventurous threesome
Duration:
00:54:15
Language:
English, Spanish, German, French
Subtitles:
English, Dutch
Quality:
DVD Remux
Format:
MKV
Video:
MPEG2 Video 720x480 (4:3) 29.97fps 4084kbps
Audio:
Dolby AC3 48000Hz mono 128kbps - English
Audio:
Dolby AC3 48000Hz mono 192kbps - Spanish
Audio:
Dolby AC3 48000Hz mono 128kbps - German
Audio:
Dolby AC3 48000Hz mono 128kbps - French
Size:
1,54 GB