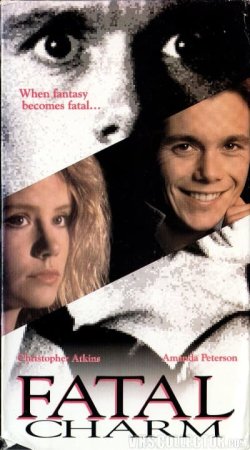 Fatal Charm (1993)
Year:

1993

Directed by:

Fritz Kiersch

Starring:

Christopher Atkins, Amanda Peterson, Mary Frann, James Remar, Peggy Lipton, Andrew Robinson, Lar Park-Lincoln, Robert Walker Jr., Shelley Smith, Andrew Lowery

Genre:

Thriller, Erotic

Country:

USA

Category:

thriller
Description:
Then your dreams come true, W it's a blessing. Or is it? Adam Brenner (Christopher Atkins) is every girl's dream. He's sweet, sensitive, and one of the best looking guys around. But there may be another side to him...a deadly one.
Brutally raping and murdering six women is the work of a vicious serial killer-who would suppose it was the work of a charming local boy? Although the town is convinced of his guilt, one girl fantasizes about his innocence. To Valerie (Amanda Peterson), Adam is everything she could ever wish for.
But when you wish for something hard enough, sometimes you get more than you bargained for...
Duration:
01:29:33
Language:
English
Quality:
DVDRip
Format:
MP4
Size:
1,29 GB

DOWNLOAD
Fatal.Charm.1993.mp4