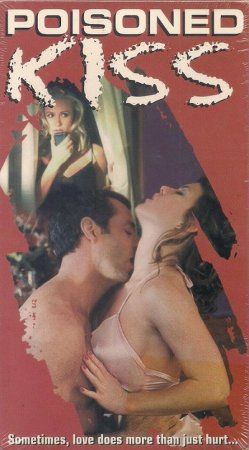 Poisoned Kiss (1994) - Rare
Year:

1994

Directed by:

Sayaka J. Azuma

Starring:

David Hamilton, Michael T. Ringer, Monica Steuer, Bernard McClain

Genre:

Erotic thriller, Crime, Drama

Country:

USA

Category:

thriller
Description:
A group of wealthy women gather lot an erotic night of sex, lies and... murder in POISONED KISS.
The stormy night begins with the erotic Ribbon Game. Here, a male "guest" is blindfolded and instructed to fulfill the winner's every fantasy. Inhibitions must be left at the door for those daring enough to ploy.
Enter a sleazy detective lured by the smell of money and a hot ex-reporter wanting to redeem her tarnished reputation. Together they stumble upon the true secret of The Ribbon Game. A secret so revealing, so shocking that even they can't believe their hardened eyes.
For in this seductive mansion, surrounded by the world's most enticing women, the only thing more dangerous than sex is love. And sometimes, true love can be murder.
Note:
Limited Release VHS.
Duration:
01:13:10
Language:
English
Quality:
VHSRip
Format:
MP4
Video:
MPEG4 Video (H264) 640x480 23.46fps 1883kbps
Audio:
Dolby AC3 48000Hz stereo 224kbps 
Size:
985 MB