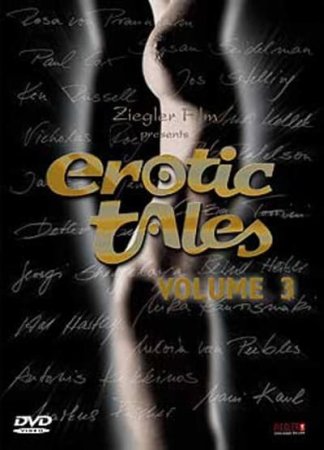 Erotic Tales, Volume III (1995)
Year:

1995

Directed by:

Janusz Majewski, Cinzia Th. Torrini, Nicolas Roeg

Starring:

Renata Dancewicz, Marek Kondrat, Anna Dymna, Stefania Sandrelli, Roberto Citran, Gea Martire, Theresa Russell, Vincent D'Onofrio, Jimmy Batten

Genre:

Drama, Erotic

Country:

Germany | UK | Poland | Italy

Category:

drama
Description:
Diabelska edukacja:
After taking a dip in the lake, a buxom and innocent maiden encounters an enigmatic stranger dressed in black who will introduce her to the secret pleasures of the flesh and the mysterious ways of the world.
Caramelle (aka Sweeties...):
Anna is not so very young any more, but still a voluptuous woman and full of desire. Unlike her husband, who prefers to watch television instead of making love to his wife. Diets and aerobics fail to revive his sexual interest, and Anna turns to a fortune-teller for help. Unfortunately, the love potions also have dissatisfying side-effects and surprising results. Finally, a proper solution is found in some magic sweets: each sweet will make Anna seven years younger. Which might be rather tricky for a compulsive eater.
Hotel Paradise:
A bride-to-be wakes up one morning next to a man chained to the bed, but cannot remember what happened the night before.
Duration:
01:24:25
Language:
Russian, English
Quality:
DVDRip
Format:
MP4
Size:
3,21 GB