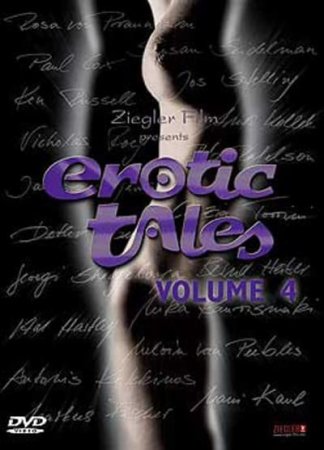 Erotic Tales, Volume IV (1995 / 1996)
Year:

1995

Directed by:

Detlev Buck, Mika Kaurismaki, Melvin Van Peebles

Starring:

Natalia Worner, Peter Luppa, Leander Haussmann, Kari Vaananen, Andrea Bloom, Antonio Calloni, Richard Barboza, Dewar Zazee, Laura Lane

Genre:

Drama, Famtasy, Erotic

Country:

Germany | Brazil | Finland | USA

Category:

drama
Description:
Der Elefant vergist nie:
A dwarf from a circus and his best friend, an elephant, rescue a beautiful young woman from her burning car. When the dwarf visits the lady later, she tells him he has got a wish, because he saved her life. The dwarf wants one night...
Sambolico:
A Finnish music conductor and a Brazilian girl have virtual sex.
Vrooom, Vroom, Vrooom!!!:
A young boy receives a mystical motorcycle that transforms into a woman when he rides it at night.
Duration:
01:23:00
Language:
Russian, English
Quality:
DVDRip
Format:
MP4
Size:
3,16 GB